With a view to filming for the new BBC series, 'Street Doctor' made an appearance at The Coach & Horses Ground on 23rd February 2008 when Club were playing hosts to league leaders Retford Utd. By a strange twist, the Street Doctor(s) found themselves involved in real drama when Retford's Neil Harvey landed awkwardly near the end of the game and due to the nature of the injury (neck) specialist help was needed. With the club's physio's doing their best, and the ambulance still to arrive, both 'Street Doctor's' in attendance were called into action. Fortunately Neil's injury was not as bad as was feared and the story had a happy ending.
One Street Doctor deals with an early second half consultancy whilst the other watches the match.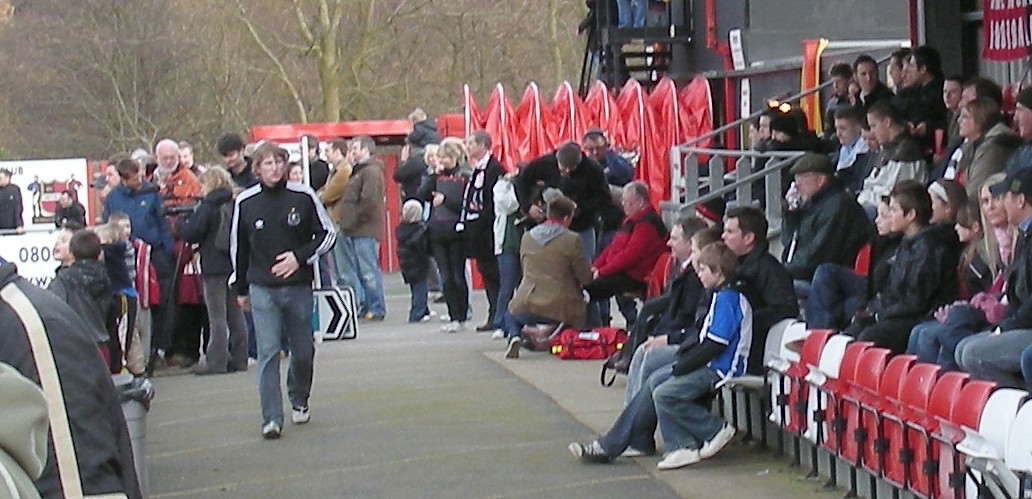 The players wait while Neil is attended to at the Sheffield end
Hurrah for our new SuperHeroes

Our very own FireMedic (see Forum) pictured front left, helps strecher Neil Harvey to the waiting ambulance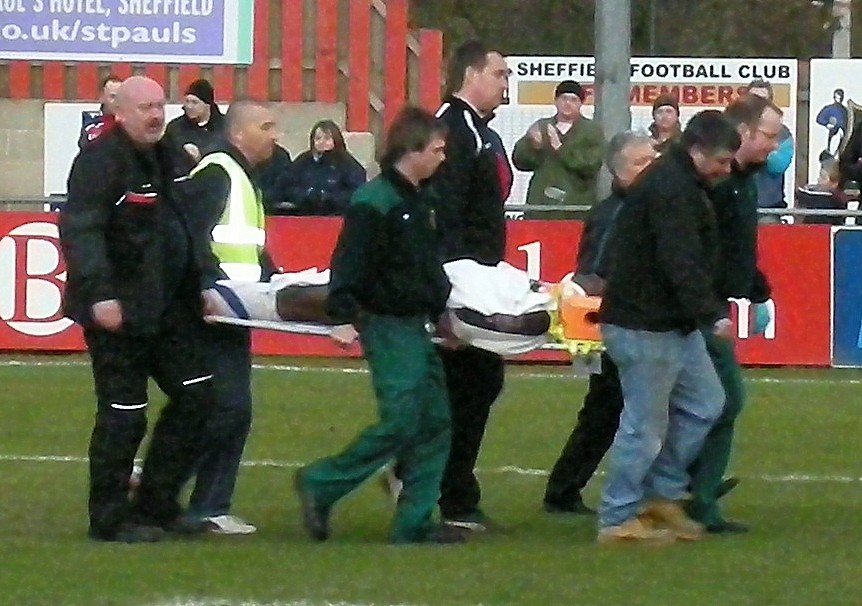 Back to the bread and butter of BBC TV work - an after match car park consultancy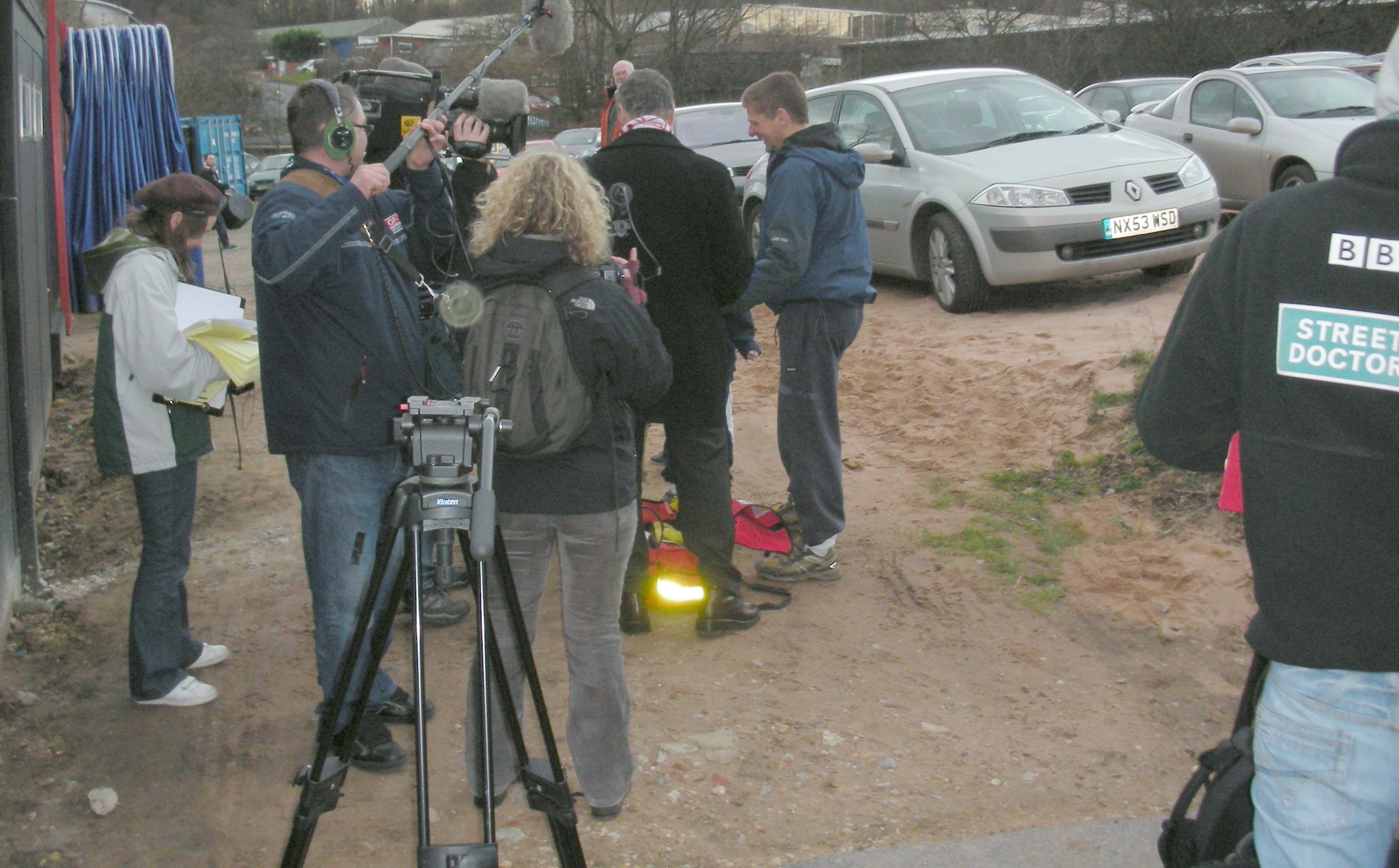 Job Well Done !!! "Where next ? Sandygate ? Never heard of it"